I'm a 23 year old lady who likes ... stuff!
I have a lot of OCs and I make really intricate stories in my little head and then never write them out. I use a lot of ellipses like an old person also... got a lot on my mind.
Shrimps are my favorite animals, burgers are my fave food, and the longest I've slept is 20 hours. I either sleep a lot or not at all.
Also I draw myself as a little bunny.
What kickstarted my art style was a Spongebob anime parody in the old Nickelodeon magazine from 2009.
They drew Sandy with sparkly shoujo eyes and I was like HOLY CRAP!! THAT RULES!! And it's been downhill ever since.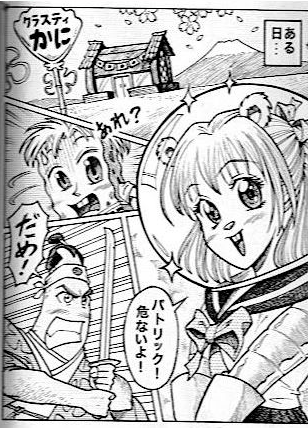 When it comes to what influences my art nowadays, I'd say it's romanticism mixed with how I'm feeling and/or what I'm listening to.
Though I do still like drawing big freaky cartoon eyes.